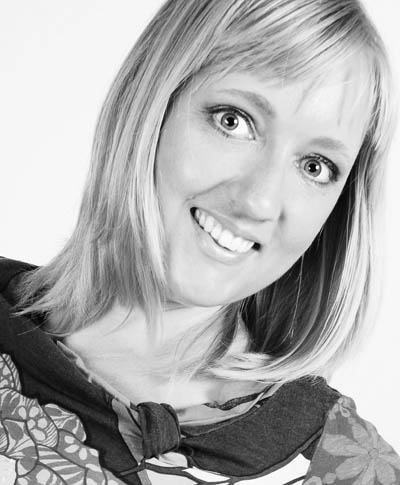 Name: Jernett Karensen
Education:
MA Psychology (Cand. Psych), Copenhagen University (2013)
BA Psychology, Kristianstad University (2011)
Bsc Pol. Sci, Lund University (2004)
Languages: Swedish, Danish, English, French & Spanish
Hobbies: Traveling, yoga and well-being
Training
I have a psychologist degree from Copenhagen University. My basic training is in cognitive behavioural therapy and have additional introductory training in Gestalt Therapy and Schema Therapy. I hold a post graduate certificate in Compassion Focused Therapy from Derby University, UK where I've done specialised CBT training for one year under the guidance of Paul Gilbert. To ensure good practise and high standard of therapy I receive continuous supervision in both CBT and Compassion Focused Therapy.
I am also trained in coaching and communication techniques for both adults and children. I work with an integrative approach and adapt my therapeutical interventions to the problems my clients present. In my private practise I receive people from all walks of life. I in particular welcome foreigners.
Cultural experience
Cultural exchange has been an integral part of my entire life. I grew up in a Danish family in a remote island of Sweden. During my childhood, my family, in the role of support family, adopted an Iranian aunt and uncle, introducing me to a completely different culture. This became the starting point of my curiosity for and exploration of cultural exchange.
Since then, I have lived and worked in New York (US), Brussels (BE), Copenhagen (DE) and in Sweden. Throughout my career, I have worked (and thrived) in multicultural environments and have managed multicultural teams and projects. I used to be married into a large food-loving Spanish family and learned a lot from that experience. I am now married into an Egyptian family and am learning about Arabic and muslim culture. From my experiences abroad I know the value of being able to see a therapist who understands the struggles of settling in a new country.
Current projects
I wrote my thesis on the role of self-compassion in therapy. Integrating Compassion into therapy has become a calling for me. I've finished a postgraduate certificate in Compassion Focused Therapy at the University of Derby, UK under the guidance of therapy founder Paul Gilbert. I am currently teaching Compassion Focused Therapy in Sweden both in Malmö and at Karolinska Institutet in Stockholm where I also give supervision. Besides teaching psychologists and therapist I also hold weekend courses in self-compassion and how to work with self-criticism and shame.
Past projects
Besides psychology, I have a background in Marketing and Communications.In my different jobs I have taken a particular interest in employee motivation, stress and happiness at work. I occasionally train managers and leaders in intercultural communication and leadership at multinational companies in the Malmö-region. I have also, during three years, volunteered as a counselor for children at the Swedish Child Care Association BRIS.